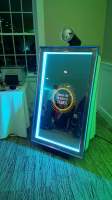 FUN, UNIQUE, ELEGANT & MEMORABLE EVENTS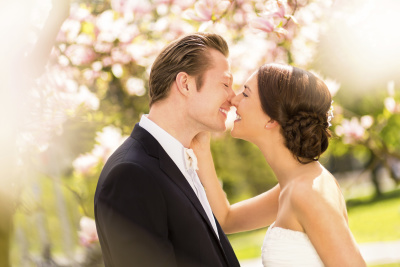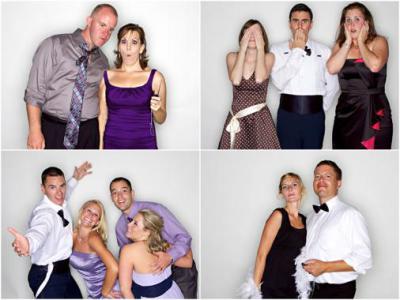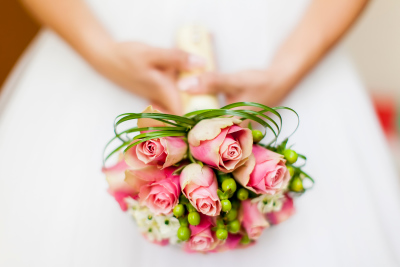 PHOTO BOOTH | PHOTOGRAPHY
Music Express DJ
Chicagoland's Entertainment Experts! Providing services for any occasions. Putting music at your finger tips and your control!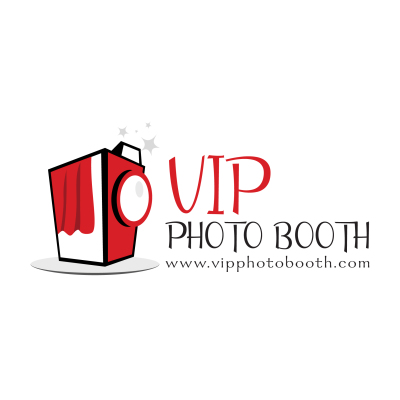 Music Express provides online tools for your special day!  Taking the planning and making it fun.  For weddings and other events we provide an online request area! Letting you control the music! 
Full service Photography, Videography and Photobooth!  For any Event! 
Great Combo packages for multi-services!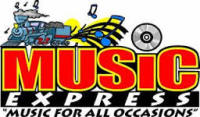 More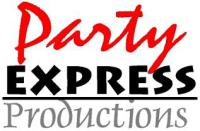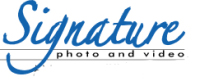 Do a combo of DJ/MC & VIP Photo Booth for one price! and Save!
DJ & Photo Booth Comments
"Russ was absolutely spot on from start to finish! He was the life of our wedding reception and we really appreciate the amazing time he put on for us! I highly recommend hiring him for your wedding! He also offers Photobooth rentals which are sure to be a hit at your wedding! Trust me!"    TJ & Jessica 9/9/2016    5 Stars   

"Russ, was thorough, efficient, polite! Will highly recommend him, and use him for future events. He was all of these things from start to finish!!"

Peggy S.  9/12/2016   5 Stars
"Russ was great. He was on time and although the event had a lot of kids he managed the little crowd very well. The guests enjoyed the personalized photo take homes and Russ had a smile on his face the entire time. Thanks Again!"  Yessenia R.      5 Stars

"We rented a pic booth and a jump house for our family party. Russ and Alex were great! Polite. Patient. We had a minor hiccup with the pic booth, but within minutes everything was back on schedule. My family had nothing but wonderful comments to say about this experience. ;)"  Dawn L.  7/10/2016   5 Stars

"The DJ and Photo Booth service was awesome! They kept the party move in with music and create a great fun with the Photo Booth. I would definitely have them back for another party."
Respond   Torie B. 6/10/2016     5 Stars

"Excellent service!! I rented a photo booth last min for my wedding to surprise my new husband. He loved it and so did every one of our guests! Perfect memories! Thank you so very much! Highly recommend!"  Jan R. 6/23/2016   5 Stars

"Russ was amazing. We utilized his DJ and photo booth services. As a DJ, he was amazing. Stuck to our "no play" list (even though our family did not), kept the night moving along, and was the most flexible part of our wedding. He had everything organized when we arrived to our venue, and verified everything with us when it was convenient for us. The photo booth was a pipe and drape so many people could fit inside. The photo booth operator was so sweet and helpful, and let our guests print as many of the photos as they wanted. We also had an issue with a sign displaying our hashtag, and Russ added our hashtag to the bottom of our photo booth print outs. Any song we asked for was played (even though we gave him our top 10 must play songs a half hour before our wedding started!) He checked in with us with a half hour left to make sure everything we wanted to hear was played and if there was anything else he could do. I wish there was more than 5 stars we could give! Thank you Russs!!"  Ashley & Alex 11/5/2016  5 Stars

"I hired them for my daughter's 15th birthday party and the photo booth was a bit hit. Guests loved it!!! And I was very happy and pleased with our attendant, who's name I forgot, I am very sorry about that. I would definitely hire them again."
Veronica H. 10/21/2016   5 Stars
Rawked it! -
"Many young people raved about DJ. Unsolicited I might add. Young people are the litmus test! We were very happy with Music Express and staff as well. For total experience we made a great choice!"  

Ed & Mary 10/8/2016  5 stars
HIRE THIS GUY!
"We had a great time at our fundraising event with Russ and his crew providing photo booth services. This is the 3rd year we ran this event and the photo booth company we used in the past cancelled last minute on us, which is how we ended up looking for a different provider - and Russ stepped up. Now we'll use him every year. He interacted well with our diverse base of attendees, the equipment worked seamlessly, and I walk away with a flash drive with all the hilarious images from the event. You won't be sorry if you hire Russ!!"  Patricia  - 10/16/2016  5 Stars
Wedding DJ/Photobooth
"We used Russ for our wedding on October 1st both for his DJ services as well as the photobooth. I cannot say enough about him and his wife- the dance floor and photobooth was packed all night long! By the end of the night nobody was ready to leave the dance floor! I would highly recommend him! Thank you again!"   Sarah & Thomas   10/1/2016   5 stars
Almost PERFECT, except for...
"although the booth operator was late, we had a great time with the photobooth. We enjoyed the accessories, but would have had even more fun with more variety (3 hats?)... Overall, a great experience."  

Dino  10/22/2016   4 Stars
What more can I Say... VIP Photo Booth 

"VIP Photo Booth was an absolutely great company to work with! We hired them to provide a photo booth for our wedding on New Years Eve and they did not disappoint. They were super responsive during the months leading up to the event, working with us to get all the details in place, designing the photo layout the way you want, and all the extra details! They make it really easy for you to get them all the information they need for the event. The photo booth itself was perfect - it blended in with the rest of our decor, the attendant was helpful and nice to all the guests, and it gave the guests something fun to do during down time from dancing. The attendant went above and beyond to ensure the photos made it into the scrapbook and the guests got their copy of the pictures! VIP Photo Booth was a great value for what you get from them, providing top notch service and product. Being able to design a background for your photo booth images based on your event is a fun personalized touch that they provide! I would recommend VIP to anyone in need of a photo booth for a wedding! Thanks Russ and VIP Photo Booth for being awesome and helping to make our wedding a party people will always remember!"   Emily & Marc  12/31/2016  5 Stars and More!
Photo Booth Above the Rest!
"My first experience with VIP Photo Booths was from my best friends wedding in 2015. She and her mother did a good bit of research and prices were very comparable with other local vendors. The attendant at her wedding was very fun and put together, and her guests loved the booth. For our wedding we wanted a "booth." Several other vendors only offered open air systems which are great, but I love the privacy a booth offers and the fun pictures you get when people try to get a many in as possible. That said, the VIP booth offered was very spacious, in some cases getting 5-7 people in on one photo so space was never an issue. We were able to select background color and help design our photo layout. Russ was my key point of contact and very quick to respond and easy to deal with. Our day of attendant was also very fun and sweet, and interacted with the guests very well. She even asked about our colors to help coordinate her outfit with our event. For a low stress Photo booth for your wedding, I definitely recommend this company.
Michelle & Adam 1/7/2017  5 Wonderfull Stars!